WELCOME TO THE HYDROTHERMAL SPA FORUM
The International Hydrothermal Spa Forum is an alliance of industrial companies from the spa sector, who are aiming at the exchange of information and technical novelties with their global partners and customers […]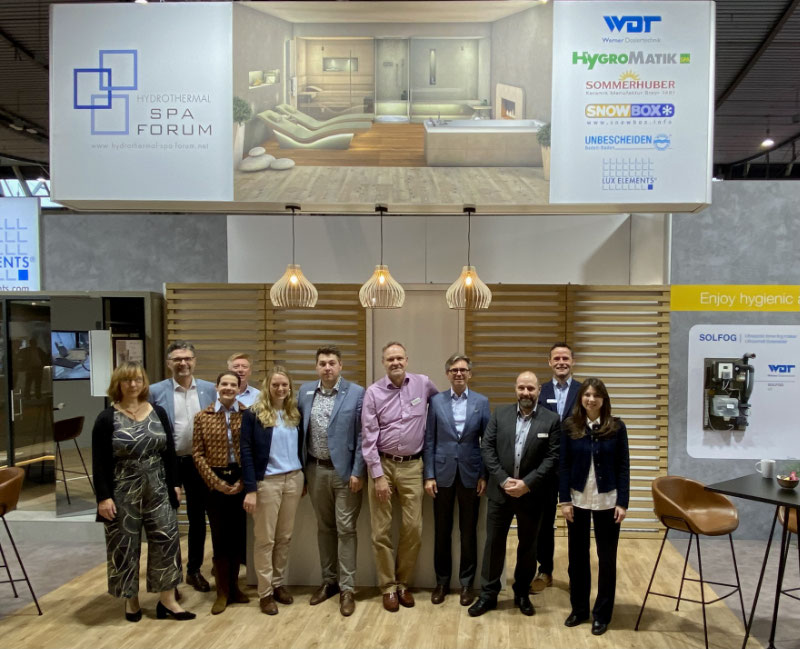 HYDROTHERMAL SPA FORUM
at the Aquanale 2023 in Köln

We would like to thank all visitors to our booth at Aquanale from 24-27.10.2023.
Many partners, customers and new interested parties could find out about the powerful products and new developments of HTSF partners.
More detailed information of the products can also be found after the fair directly on the websites of the HTSF member companies.
HTSF - The Expert Alliance in Spa supply - hydrothermal-spa-forums Webseite!
The HYDROTHERMAL SPA FORUM

For a long time now the wish for technical quality standards at an international level has become increasingly perceivable in the spa sector. The six industrial companies Lux Elements, HygroMatik SPA,
WDT Werner Dosiertechnik, Sommerhuber, Unbescheiden and SnowBOX – organisers of the USER CONFERENCE, which was originated in 2006 – have set their aims at forcing on this development,
making use of their professional know-how […]

Guide to HYDROTHERMAL SPA
Development Standards

The Guide to Hydrothermal Spa & Wellness Development Standards was created to provide design and building guidelines for hydrothermal areas (also known as "wet areas") in spas and private residences.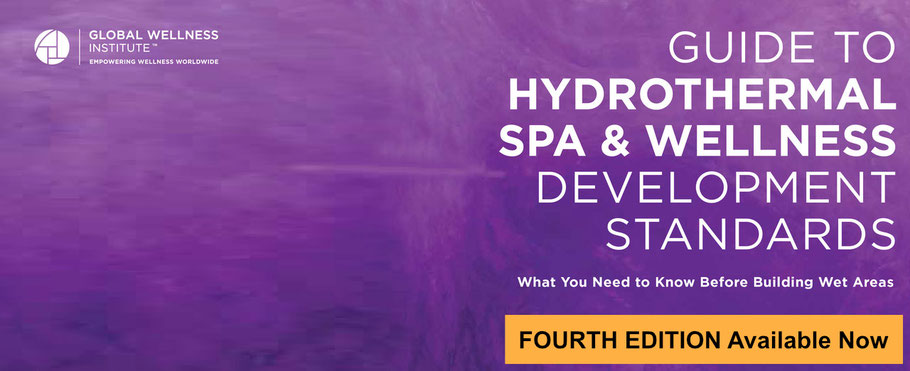 Hydrothermal bathing (including saunas, hamams, steam rooms, hydrotherapy pools, etc.), with its benefits of cleansing, detoxifying and improving the immune system, dates back thousands of years and is one of the most ancient spa practices […]